Using a Scorecard for Supplier Metrics
Comparatively few suppliers merit the effort and expense of a full relationship management program. The depth and breadth of emphasis depends on a host of factors. Two of the more familiar factors are (1) the amount of spend and (2) the business impact of the supplier's product. Also important to the selection process is the amount of organization resources available to manage a portfolio of suppliers. The value received needs to be balanced against three elements:
· The amount of resources and labor available
· The risk within the relationship
· The importance of the supplier to an organization success
The portfolio of suppliers needs to be classified into such groupings as standard, preferred, and strategic. Once the "strategic" suppliers have been determined, the next step is to adopt a level of expectations for those suppliers and an accompanying measurement system. The expectations for strategic suppliers are more than normal service levels, which are contained in contracts. They extend into definitions of what it means to be strategic.
One model for formalizing and measuring expectations of a strategic supplier relationship is through the development and use of a scorecard. The scorecard is a periodic evaluation designed to provide feedback on performance. It can be used as a mechanism to nurture the underlying expectations, which will lead to a path of continuous improvement.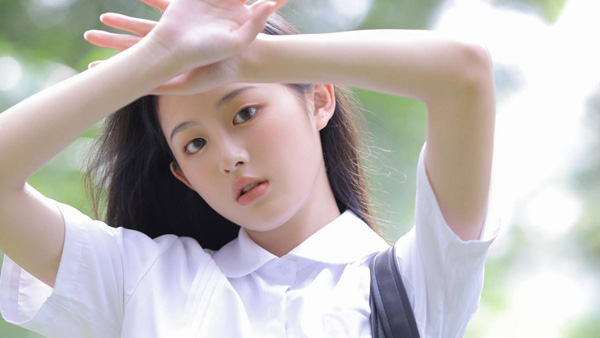 Relationship Expectations to Consider
Many measurements occur within a supplier program. Most of them are generated through either a contract or a service level agreement. However, strategic supplier expectations should not be confused with service level agreements, which measure quality, delivery, availability, and responsiveness. Relationship expectation measurements focus on customer-supplier relationship criteria. These are the measurements that are important to senior executives in their assessment of the suppliers. The following are some critical metrics to consider when developing a strategic relationship scorecard.
Vision and leadership. Strategic suppliers work with their customers and openly accept input from their customers. They demonstrate a willingness to invest in development efforts, which lead to new products that incorporate their customers' feedback. The supplier and the customer share resources to create mutual benefits. Customers regularly share business directions and objectives and drive the supplier to create products that support those objectives.
Product leadership. Leading suppliers must retain or increase their position within their industry. Current and future product offerings need to continue to be adaptable and usable to the customer. Suppliers must clearly communicate the advantages of their products and demonstrate how their products can be specifically applied to a customer's business.
Solution management. Suppliers need to demonstrate through their recommendations an understanding of the customer's business and issues. The supplier needs to continually work with the customer to identify the business gaps that the customer is trying to fill and offer value through recommending solutions that will best fill existing and anticipated gaps. The supplier needs to move at the pace of business. Thus, it must be prepared to offer solutions to customers in a quick and responsive manner.
Service plans and programs. Established processes should exist with the supplier to ensure that problems are quickly acted upon and resolved. Suppliers need to have a vested interest and should welcome the opportunity to establish service level requirements driven by their customers' needs. Lastly, the lines of accountability should be clearly communicated to the customer so that processes can be followed.
Product and service management. Strategic suppliers maintain professionals that possess a keen understanding and a passion about the products and services that they offer. They themselves are informed and focus on keeping customers informed about the directions that both the organization and its products and services will take in the future. They are ready to fill any critical need of a customer for both product and service immediately. They always keep communication open and ensure that customers understand what and when products and services will reach end-of-life status and what new products and services will be replacing the obsolete ones. They also ensure which products and services are continually available to their customers without interruption.
Relationship management. Relationships are built with people. Suppliers must assign an executive sponsor to support their customer. This sponsor must possess both the responsibility and the incentive for developing opportunities and offering creative business solutions. The executive should also serve as an escalation point for issues and problems. Relationships are also built on knowledge. The supplier should maintain knowledge of the customer's business drivers and anticipate ways to help the customer. Lastly, relationships are built on communication. The supplier needs to attend planning meetings and product briefings with goals to improve the customer's competitive position.
Staffing and resources. The staffing requirements needed to support a customer's organization range from senior executives to the supplier's corporate offices to the account team assigned daily support needs. It is essential that a corporate sponsor be available to cultivate executive-level relationships. Equally important as the executive sponsorship is the talent and experience of its local team. On a local level, it must provide the necessary support to make its products successful in the customer's organization.
Economic impact and value. Suppliers need to create hard-dollar savings opportunities to assist with lowering both their own and their customer's costs. They should promote the most cost-effective ways to optimize the use of their products. Suppliers need to promote creative ways to leverage investments that the customer has made in current products versus simply selling additional products.
Scorecard
The scorecard model is designed to weight various expectations and then measure those expectations. This weighting technique is optional, but it is similar to those used in other decisionmaking tools.
In this example, each individual line item is weighted (thus each section is weighted). This allows the organization to place more emphasis on or quickly shift emphasis to other areas as the requirements of the organization mature and change.
The final program that the organization decides upon should be custom-built to the needs of the organization. Whatever the final form of the organization's supplier relationship program, always keep in mind that the things that are measured and reported improve. This is extremely important when dealing with strategic suppliers.
Sample Scorecard Models
The following value-indexing charts are an illustration of the power of summarizing relationship scoring. As suppliers are engaged into a supplier evaluation program, it is possible to perform comparative assessments such as those in the supplier value-indexing model. The numbers are just illustrations.
Table I
In this example, a supplier has been evaluated over a three-period interval.
| | | | |
| --- | --- | --- | --- |
| Supplier A | Period One | Period Two | Period Three |
| Summary Scorecard | Score | Score | Score |
| Vision and Leadership | 100 | 150 | 80 |
| Product Leadership | 200 | 100 | 40 |
| Solution Management | 50 | 100 | 100 |
| Service Plans and Programs | 200 | 200 | 100 |
| Product and Service Management | 200 | 300 | 100 |
| Relationship Management | 300 | 200 | 200 |
| Staffing and Resources | 300 | 200 | 100 |
| Economic Impact and Value | 300 | 100 | 200 |
| Total | 1,650 | 1,350 | 920 |
Table II
In this example, multiple suppliers have been evaluated during the same period.
| | | | | |
| --- | --- | --- | --- | --- |
| | Supplier A | Supplier B | Supplier C | Supplier D |
| Summary Scorecard | Score | Score | Score | Score |
| Vision and Leadership | 100 | 150 | 80 | 50 |
| Product Leadership | 200 | 100 | 40 | 80 |
| Solution Management | 50 | 100 | 100 | 70 |
| Service Plans and Programs | 200 | 200 | 100 | 100 |
| Product and Service Management | 200 | 300 | 100 | 100 |
| Relationship Management | 300 | 200 | 200 | 400 |
| Staffing and Resources | 300 | 200 | 100 | 100 |
| Economic Impact and Value | 300 | 100 | 200 | 400 |
| Total | 1,650 | 1,350 | 920 | 1,300 |